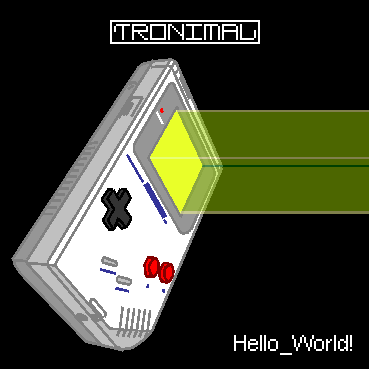 Tronimal's "Hello_World!" is a Game Boy music album
released as a Game Boy cartridge and also as a free ".gb" ROM!
Download – Tronimal "Hello_World!" ROM – here!  

*Or go directly to this link:
https://tronimal.de/wp-content/uploads/2016/08/Tronimal-Hello_World.zip
You can also check out the Game Boy ROM at Gamejolt.
And listen to it online, via Game Boy Emulator directly in you Browser.
Of course you could also download the ROM at gamejolt, as well.
http://gamejolt.com/games/tronimal-hello-world/177161

*Btw: All real cartridges are sold out, sorry!